Kelsey & Paul's Wedding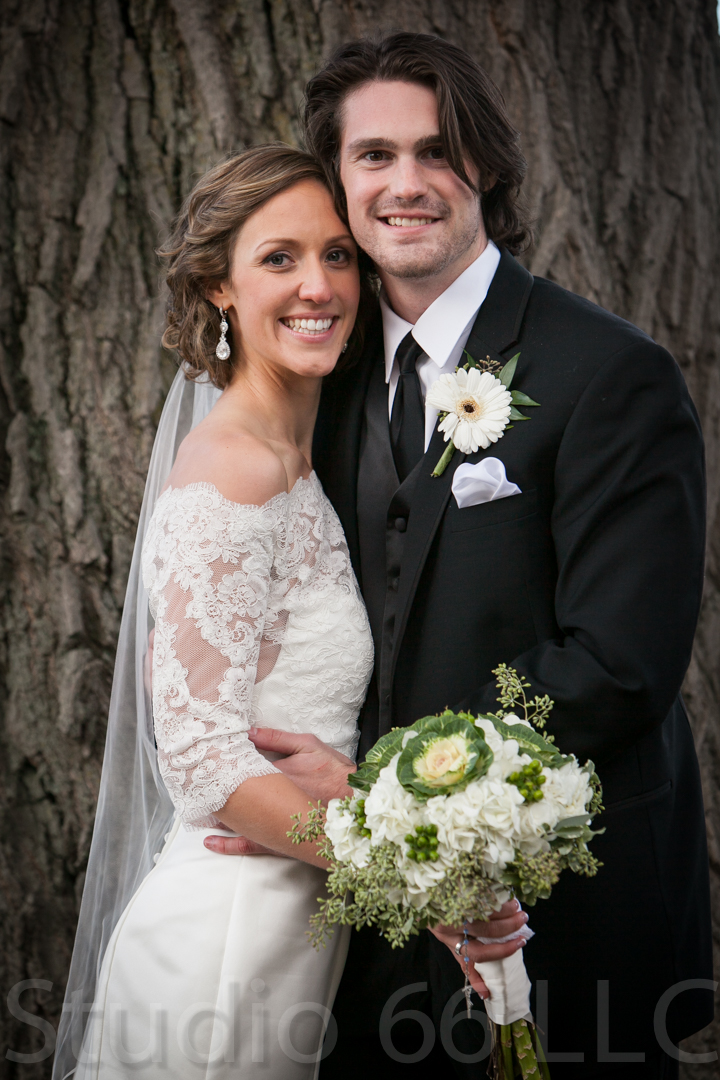 The wedding morning started out like almost any other Saturday morning in the Ward family as Paul grew up, with the sound of swish, swish, hockey skates on ice; pucks and sticks. Steve, the grooms' dad, had bought an hour of ice time from Northland Ice Center, in Evendale, for the bridal party warm-up day of the wedding. Most of Paul's friends and groomsmen had at one point or another been on hockey teams together as Steve coached. My connection was just hockey, and being Paul's wedding photographer, as I joined in the morning skate!
The hockey game sounded more fun to me than taking pictures at the rink, so for some of the time I handed my sports camera to Paul Carey –also coach to the boys and family friend- to shoot pictures with while I skated. He enjoyed the 8 frames per second motordrive and took lots of great pictures.
After showers and later in the day Vickie & I caught up with Kelsey and her bridesmaids at Cooper Creek Event Center, as they finished up their hair and makeup session with Eye-Do Makeup & Hair. The light shone through the giant windows at Cooper Creek and spilled onto her Bridal & Formal wedding gown, which created gorgeous photography conditions! It's November but the air is still fairly warm out and the weather is amazing!
As guests arrived to St. Clare Catholic Church, Executive Transportation brought Kelsey and the girls to the rear of the church to sneak in. The church was dark and the stained glass windows caused some color imbalances but we adjusted everything we could control and made the best of it.
Simply Elegant Floral Design created her bouquet and the flowers at the wedding, and Kelsey turned to Dirty Helen Paper for the invitations. Catering is performed by Vonderhaars Catering, after which guests enjoyed cake by Pastries by George.
Instead of a traditional DJ, Kelsey and Paul hired Second Wind, a horn charged rock & soul band, which rocked into the night and got the party rolling good.