Married | Callie & Michael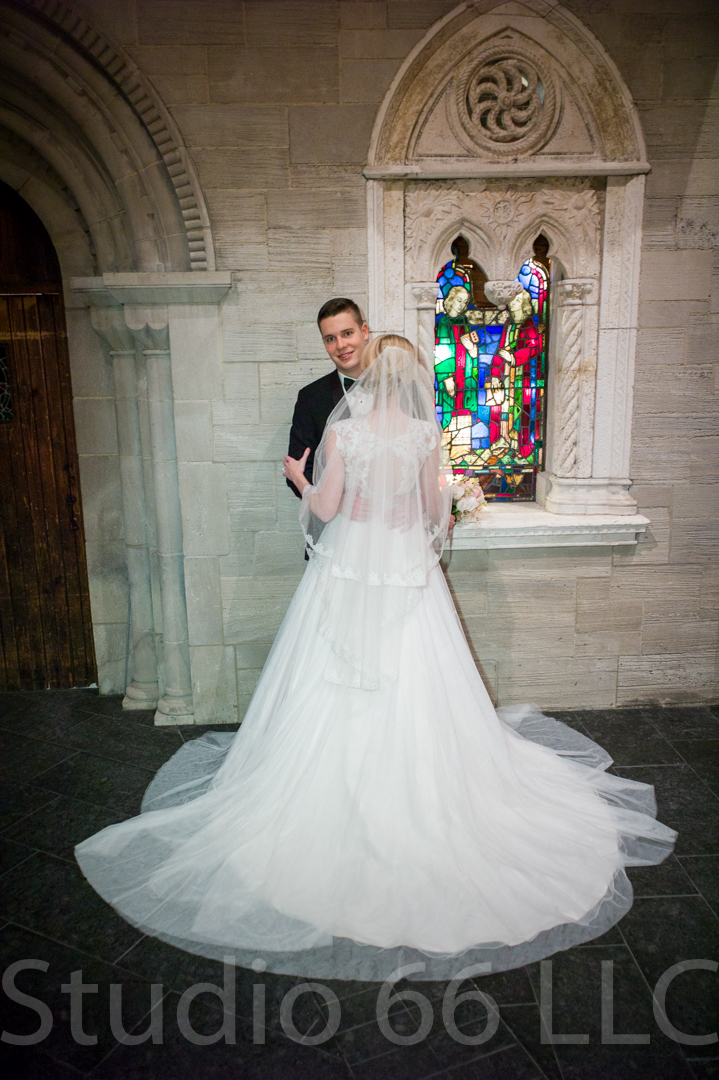 What a gorgeous bride Callie was, in her Bridal & Formal wedding dress, waiting in the living room of her parents' home, as her father stepped around the corner to see her for the first time. It was just before Christmas and the lights on the Christmas tree behind her were twinkling in delight as the two adored each other and hugged.
It was cold and windy outside though, and the streets were a little treacherous as we all headed to the church. But that didn't keep the warmth from showing that Michael felt for Callie as she walked down the aisle toward him. She carried a wonderful bouquet of flowers that she and her girls made the day before at The Flowerman. The day of the wedding was chosen as December 17 that, Michael an aviation enthusiast aptly noted, is the day of the Wright Brothers first flight at Kitty Hawk, NC in 1903.
The ceremony was quaint in the little white church named Bath Presbyterian Church north of Dayton, and soon we were headed to the Dayton Art Institute for the reception. With the sandstone blocks of a gorgeous old Catholic style church, the Dayton Art Institute was immaculate, and it led to an unending source of great photo opportunities, as long as Michael & Callie were willing.
The Sly Band provided all the great music and MC for the reception activities. Kohler Catering provided the meal and The Cakery created the dessert.