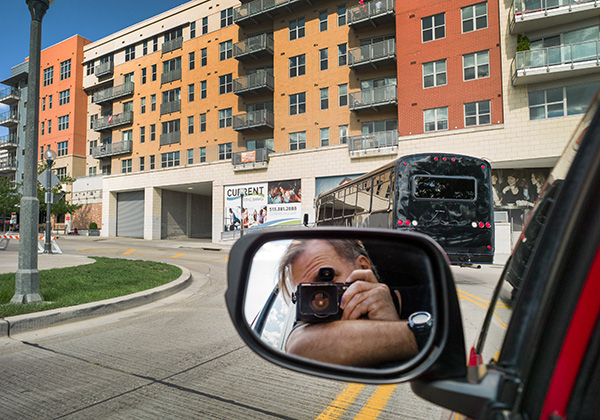 Single-point perspectives in Architectural Photography
Starting out in Photojournalism/storytelling at daily newspapers, Mark's interest eventually turned toward a focus on studio lighting and location 4x5 camera work. Assisting several commercial photographers in the Cincinnati area led to creating his own commercial photography business to serve nationwide and local clients. Having pictures published in magazines like Architectural Digest and Rolling Stone is one thing but the real inspiration comes not from editorial work but from serving the needs of our Architectural and Corporate clients, says Mark.
"There's something attractive about symmetry in a photo, but it's better where there's no straight lines." Mark has over 20 years of Architectural, Corporate and News photography experience. He stays parallel to the craft by keeping up on the curving trends and digital techniques. Paired with an appetite for new experiences and new personal projects, he's already on the next photographic adventure. 
I'm eager to speak with you about your Architectural and Corporate Photography project, says Mark. We're different in that we don't reflect a "single point perspective," "my way or the highway" type relationship. I actually refuse to have my own photography style. I let the intentions of your project show through my photography so it's not proper for me to make it about me. 
That's not to say I don't have ideas, or additional options to put on the table; But, after all I'm just the visitor you are trusting your vision to who has to get it right. I do want to help you win the architectural awards you seek, or help you project the corporate internet identity you are after. With me it's about the "Extras" and the "aboves & beyonds" I will bring to the photo shoot beyond what's expected.