Professional Photography Services in Cincinnati
Ohio & Northern Kentucky Professional Business Marketing Photography
Studio 66 is the Cincinnati area's best professional business photography service. We have proudly helped businesses all over Cincinnati and Northern Kentucky discover the difference professional photography can make. Studio 66 specializes in location photogtraphy of modern business headshots, corporate office headshots, executive business headshots, and other services including action photos and office architectural photo shoots for your professional portfolio.

Professional-grade photography creates a modern headshot that expresses care and sophistication in the way your prospective customers, clients, and partners think about you. Whether you need a commercial shoot or commercial images, corporate headshots, or even office space photography, Studio 66 is here to help Ohio businesses. Discover the difference elegant professional business photography can make for your company now!


Studio 66 Captures Stunning Residential and Family Photos 
Studio 66 is famous for our professional business photography and corporate photography, but our expertise does not stop there. A lot of our corporate clients have families, and they have brought us home to make memorable family photos. Studio 66 proudly offers family photography  sessions  at residences or parks. Our family photo services are perfect for families looking to capture treasured family and generational photographs. And our residential photo shoots are perfect for real estate agents looking to build up their residential portfolios or for homeowners looking to sell their homes fast. Capture the beauty of your family or home in Ohio with stunning photos from Studio 66.  
Featured Gallery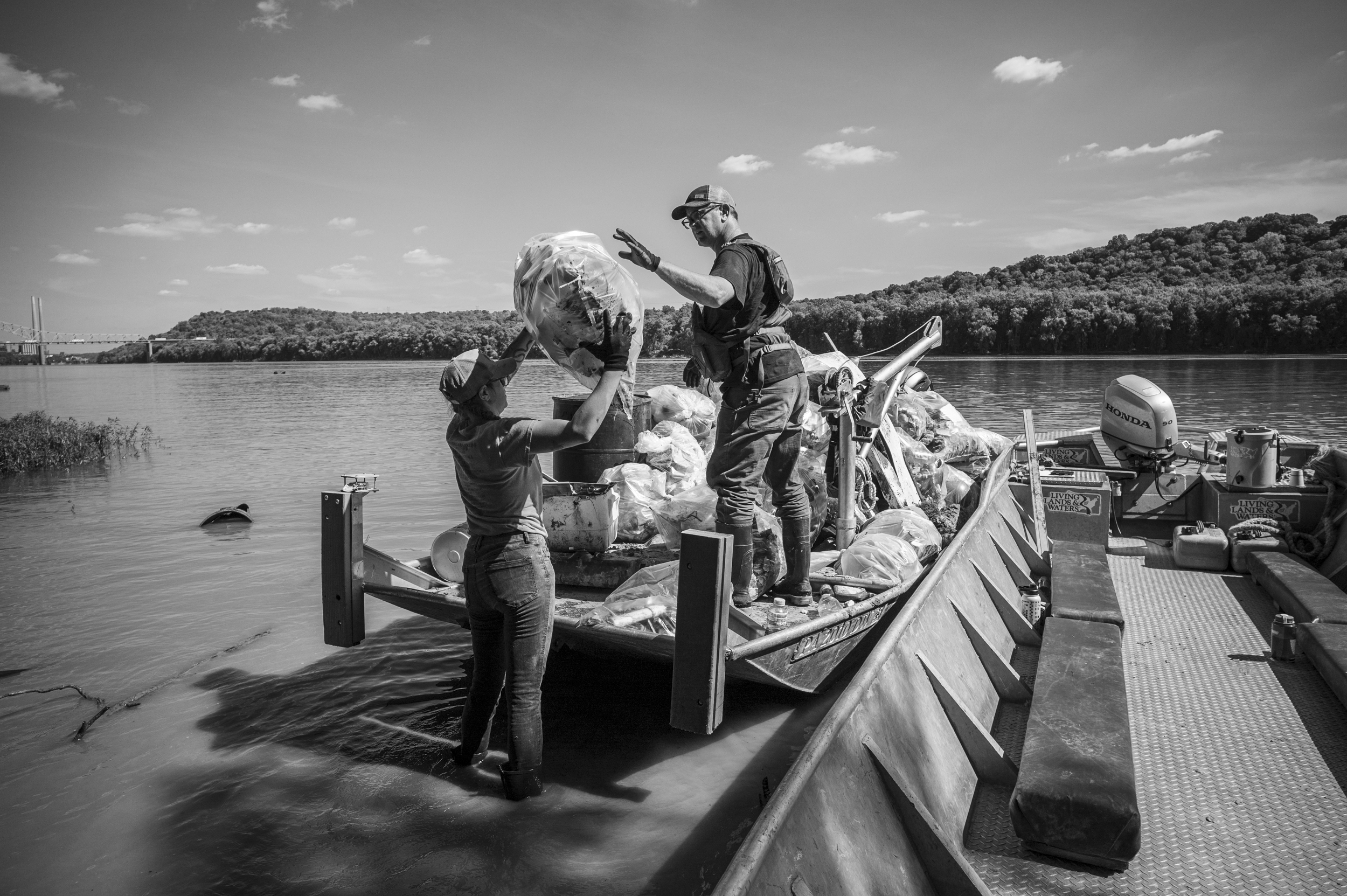 Recently I had the opportunity to photograph an amazing group of people, based out of Moline, Illinois on the Mississippi River. It gave me a chance to tap into my roots of Photojournalism, and as an avid canoe camper on smaller rivers, this assignment was after my own heart. Their business is unconventional to most of us, spending up to nine months a year living and traveling on a barge, this crew seeks corporate entities willing to do river cleanups, watershed conservation initiatives, workshops, tree plantings and other key conservation efforts with them.  This groups name is Living Lands and Waters, founded by Chad Pregracke in 1998, and this time they worked with 100 P&G employees willing to spend the day getting dirty, picking up trash and executing guardianship of the Ohio River. As you go through the photos you will see just what 2 hours of cleanup across just about a mile of shoreline can achieve, can you imagine how much trash is on all the shorelines?  Kudos to a great group of people who have
Read More