Aerial | Photography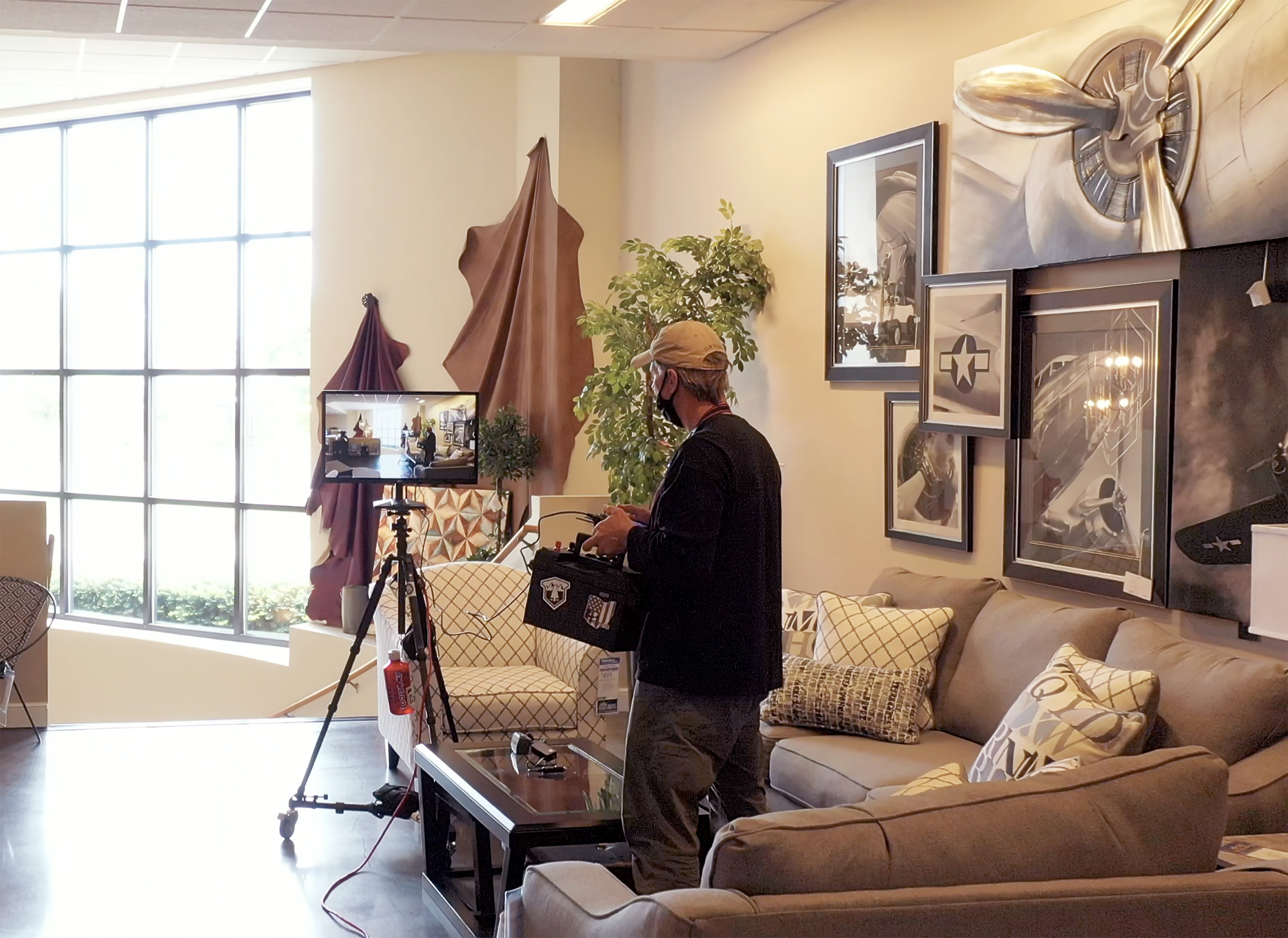 As Aerial Photography becomes more in demand, we find Studio 66 is now more capable than ever to help companies brand themselves through our DRONE videos. Company owner, Mark became 14CFR Part 107 Certified with the FAA to fly commercial photography and other missions for customers.
This "selfie" photo was taken by our Drone, with the onboard Hasselblad camera, as it flew past the monitor we use for the client to view live-flight videos. We were on a mission to create videos inside Furniture Fair doing aerial flyovers of their bedroom sets, dining room sets, recliners and more!