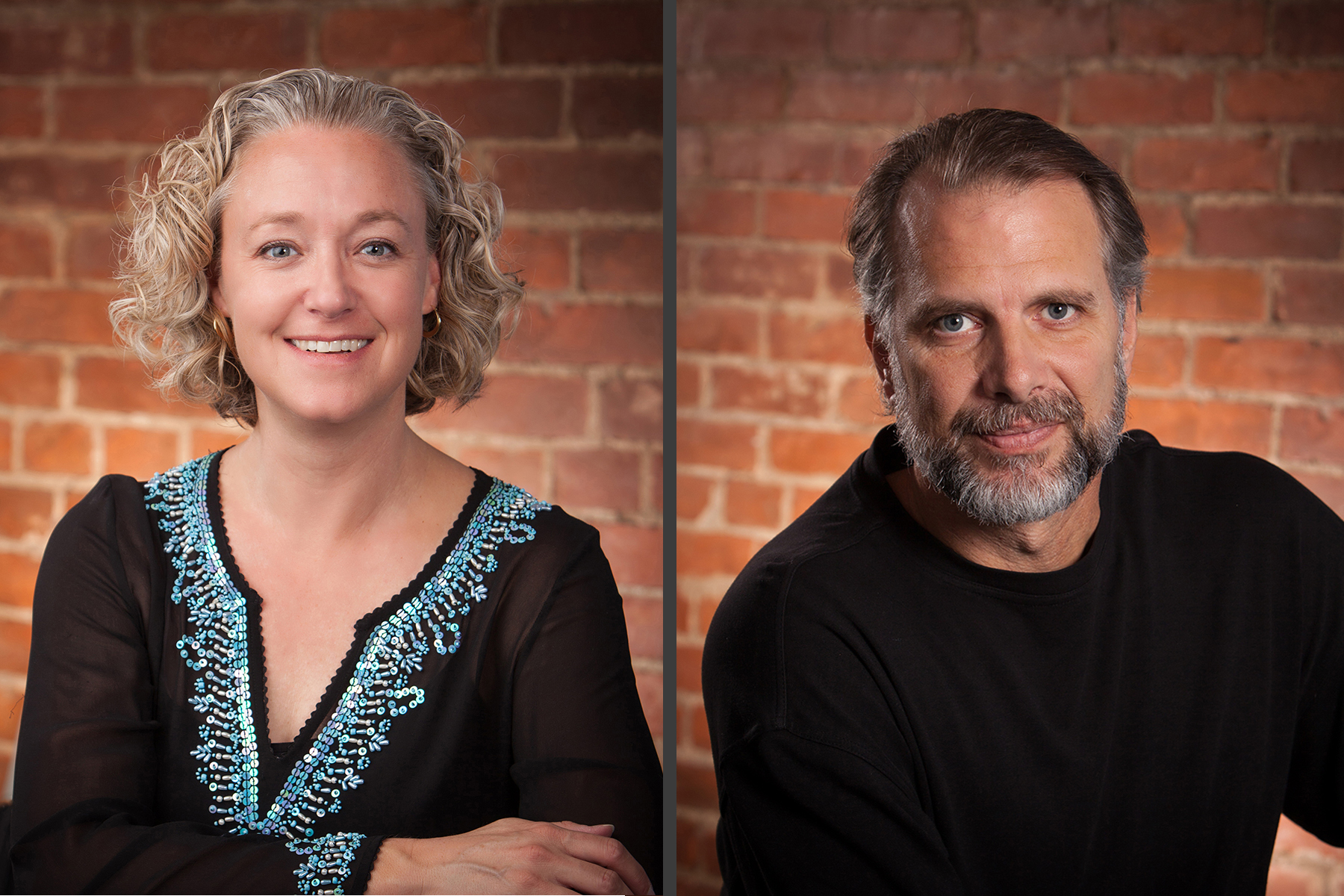 We are Studio 66
Vickie & Mark
Mark Bealer and Vickie Daniels are co-owners of Studio 66 LLC, a Cincinnati-based Portrait and Commercial photography business. Studio 66 is an on-location photography company located just North of Cincinnati, Ohio. Vickie's background is in Headshots & Portrait photography, while Mark is primarily Architectural & Corporate Headshot photography. Each takes a lead role in their respective genre, while assisting and second shooting along with the other. It's a unique fusion of the photography arts and styles as the market demands that photographers take on diverse photography assignments.
In 2011 they started the Cincinnati Chapter of the Cleveland based non-profit named Flashes of Hope. It's an organization, which puts professional portraits in the hands of families of children who suffer from Cancer. 
They enjoy a variety of outdoor activities from canoeing and hiking in the NC Mountains to walking on the beach in the Mountains to Sea state! At times finding inspiration in the solitude of the photographic process and personal work, which occasionally leads to Stock Photography sales.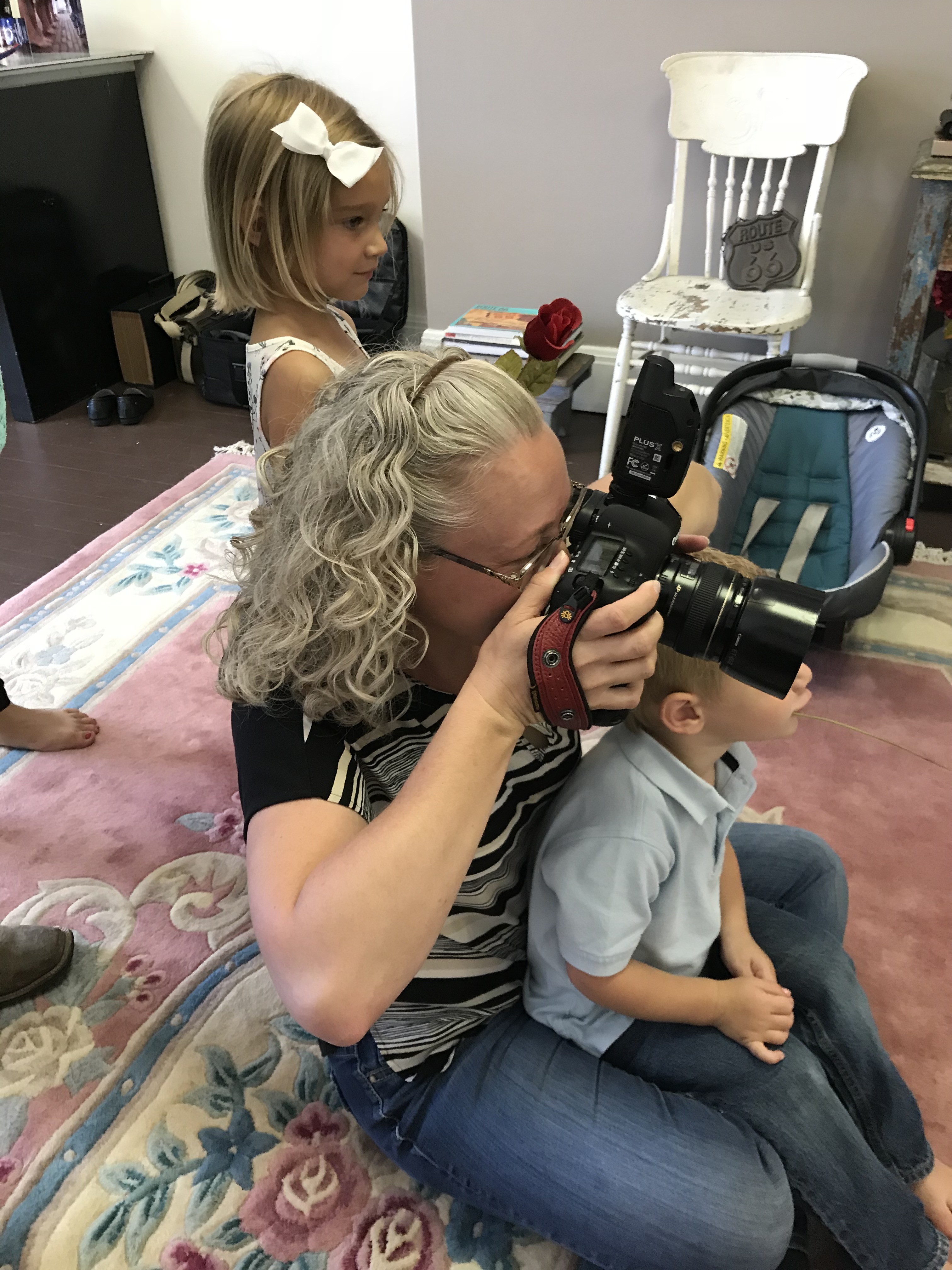 Vickie brings her view to Studio 66 Portrait photography!
Being a boutique studio means that to us you are not just another headshot, you bring your own set of ideas and that means a lot to Vickie, of Studio 66. As we make pictures you will be able to proof the images and make posing changes and improvements live on our iPad.
After your session we head straight to our computers to download our files, we back them up and begin toning right away. We pledge to get them toned and print ready and placed in your online gallery in 2-3 weeks, says Vickie. Furthermore, read our reviews, seriously! Actual brides and grooms talk about their own photography experiences with us. We receive either hand-written postmarked cards or love notes written as online reviews on our Knot profiles or website!
With Studio 66 portraits you can expect:
Free day-of coordination
Trendy photography styles
Responsible Digital backups
Personal attention, and flexible service styled to you
Immediate photo proofing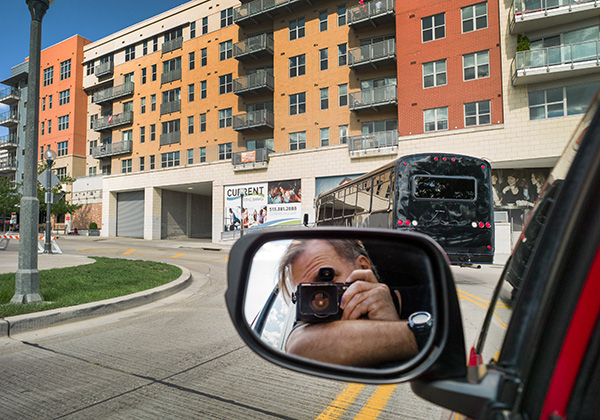 Single-point perspectives in Architectural Photography
Starting out in Photojournalism/Visual Communications at daily newspapers, Mark's interest eventually turned toward a focus on studio lighting and location 4x5 camera work. Having assisted several commercial photographers in the Cincinnati area he created his commercial photography business to serve national and local clients. 
Mark has over 20 combined years of Architectural, Corporate and Visual Communication photography experience in both film and digital spaces. He stays parallel to the craft by keeping up on the curving trends and digital techniques. Paired with an appetite for new experiences and new personal projects, he's already on the next photographic adventure. 
I'm eager to speak with you about your Architectural and Corporate Photography project, says Mark. We're different in that we don't reflect a "single point perspective," I'm sensitive to what you want to show. I actually don't want to taut my photography style. I let the intentions of your project show through my photography. 
That's not to say I don't have ideas, or additional options to put on the table; After all, I'm the visitor in your space you are trusting to get it right in a still photo. I do want to help you win the architectural awards you seek, or help you project the corporate internet identity you are after. With me it's about the "Extras" and the "aboves & beyonds" I will bring to the photo shoot beyond what's expected.