Architectural | Morris Home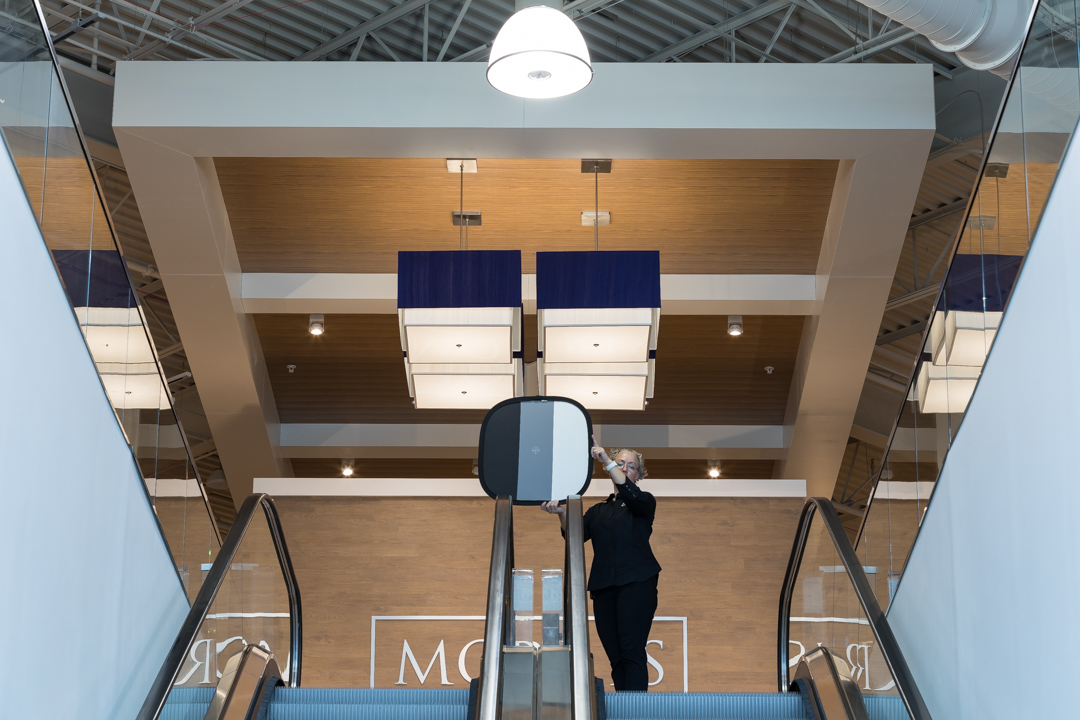 It takes a bit of planning and gearing up when you have to head out of town for an architectural/product photo shoot. Besides geeking through all the camera gear required, you have to study up on the material subject of the shoot. And, don't forget the "color balance target!" It could start to upset the balance margin of making money and having to spend money if you have to buy things on the road to your shoot. Or if you have to replace broken gear it starts to be like you are paying to be there!
Very fortunatley, we didn't forget anything and the shoot went remarkably well. We took way too much lighting equipment that we ended up not using much, but had it standing by in case. It's better to have it than not! The product was exciting but we had our work cut out for us on a lot of points.
Here's what our customer says: We're very pleased with how you've depicted our ceilings at this facility. We deeply appreciate how much effort you exerted to stage the furniture and eliminate price tags. The colors & lighting look great and you've really helped our products to shine!
Thanks for all you do! ~Athelia Crosmun | Pricing, Marketing, Standards