Christie & Peter's Wedding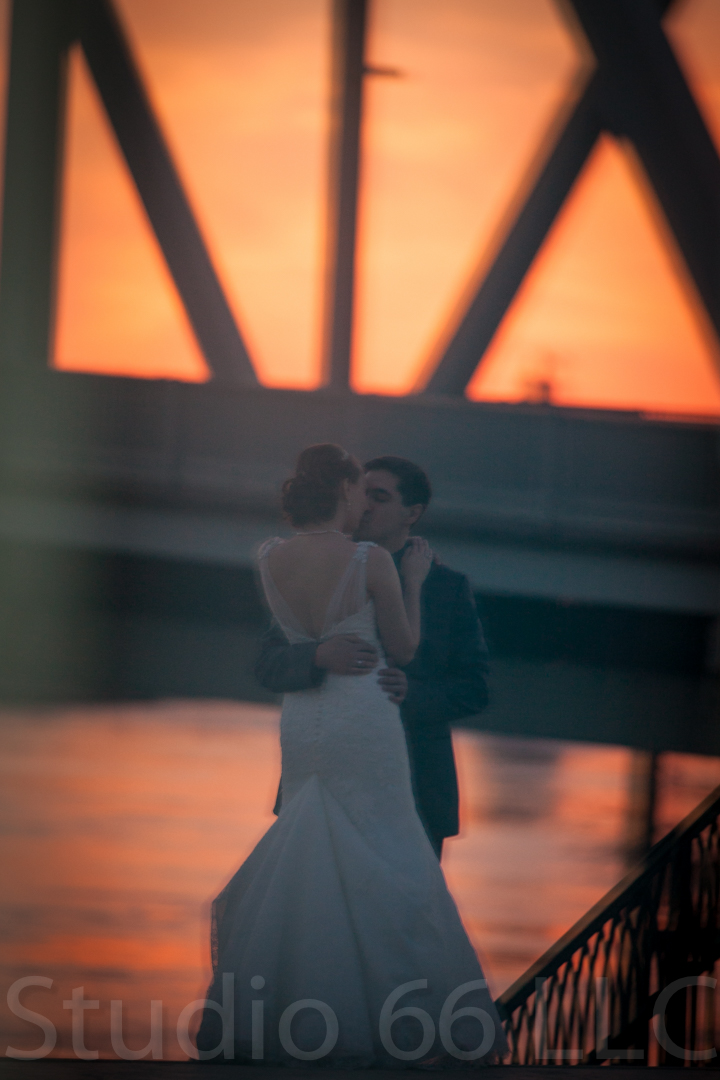 With a promise of warm and glittery skies, we headed out on a Saturday for a wedding at a little stone chapel, and the reception following at The Newport Aquarium. This was shaping up to be one of the greatest kind-of wedding days that only come in your dreams!
Christie, gorgeous from head to toe, bought her wedding gown last year in Las Vegas with her mom. She and her bridesmaids brought it with her into St. Clare chapel after getting their hair and makeup finished elsewhere. We photographed details while she dressed, then were able to photograph the girls outside and around the chapel while waiting for the boys to arrive.
Tears passed like a wave from the bride to each of her bridesmaids, one by one, as they were waiting to enter the ceremony. Finally able to control their emotions they filtered into the chapel two by two.
Off to the reception we went, bouncing along in the springy original seats of an old car provided by A Savannah Nite, Limo service. Photos galore, and all the trimmings that go with it!
We did photos with the sharks and penguins, and then made it up onto the Newport Levy just in time for a perfect sunset over the Ohio River. Then we headed in to get the party rolling for the guests, with music and entertainment by Randy, of Everlasting Sounds, and tasty cake provided by ARTrageous deserts. The night ended spectacularly in a shower of sparks with a tunnel exit through sparklers held by their guests!