Coryn & Lee's Wedding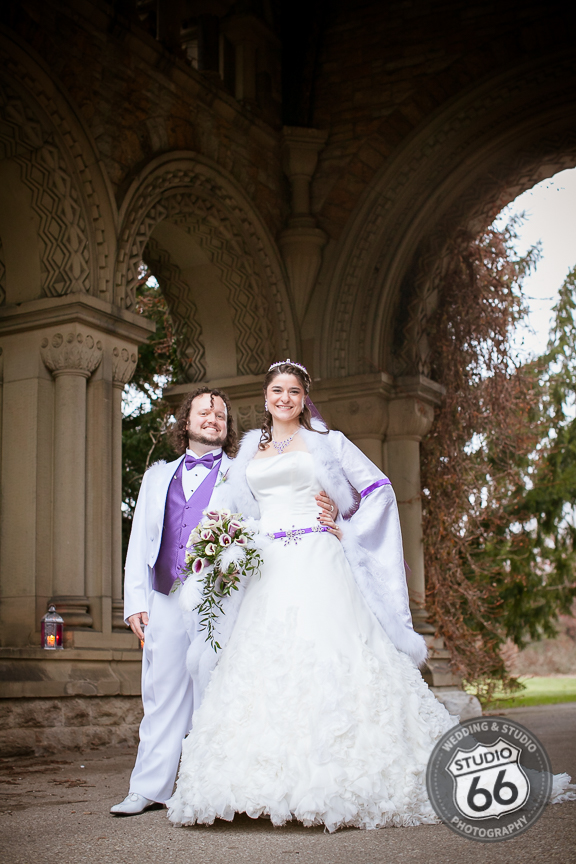 Coryn & Lee decided to get married on 12-13-14! At the time of our booking with them we didn't think much of the date, since it was written out as December. What a fun and fantastic wedding for us to end our most productive year yet, as wedding photographers!
Inside the Norman Chapel at Spring Grove Cemetery, they lit a unity candle then passed the flame on to the audience's candles so that the whole church glowed from the unity felt by all. At the end of the marriage ceremony they kissed, promptly turned to the audience as the new bride and groom, and then they skipped down the aisle of the chapel hand-in-hand!
After the bubble exit, Coryn & Lee were making their way into another entrance of the Chapel when she stepped off the sidewalk and almost fell. Lee caught her and pulled her back up while everyone looked on and cheered for him.
We did everything we set out to do for photos, as guests took a tour of Cincinnati through a scavenger hunt that Lee designed. While that was happening we visited Mainestrasse, and we captured a lot of fun photos of the couple around the Syndicate, where they had their reception.
The best man sung his toast to the couple, then Dad's speech started out about all the great things about Lee and how they held him and kissed him as a baby and perfect little angel… then dad dropped "the other shoe" in front of the audience as he pulled out a 6' long scroll of Lee's misbehavior before meeting Coryn etc…
Then the folks from Wisconsin danced around the couple singing "Happy" by Pharrell Williams and wearing his famous hat. And after the cake cutting, nearly everyone danced the "Cincinnati Reel" to top off the night!