Married | Andrea & Kyle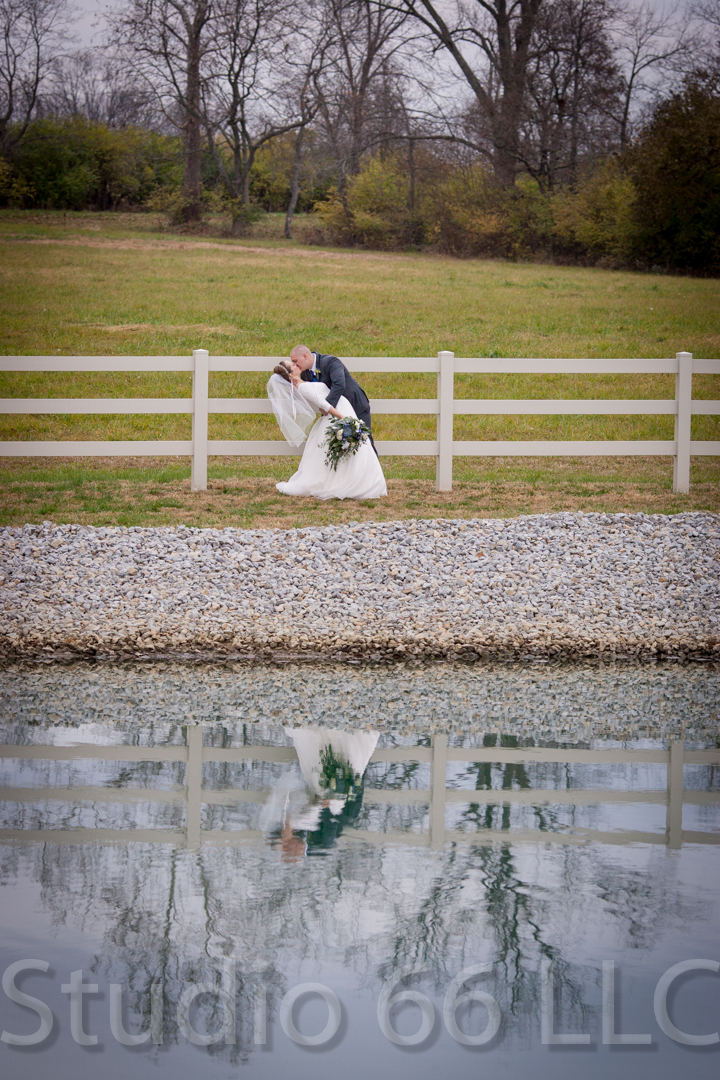 Our first time at Rolling Meadows Ranch would be in November, and we felt a bit of an autumn chill in the air as we unloaded the gear from the car. One thing was certain to excite us, with Andrea & Kyle's wedding and reception all happening here we didn't have to leave the site, and that excited us! All of Rolling Meadows Ranch was available to us and there were so many neat little vignettes that we could use for photos.
The only thing that stood a chance of getting in the way of the proposed timeline was the Ohio State vs. Michigan football game happening during the getting ready and early part of the wedding. The guys were all huddled around in the TV in their locker room —I mean dressing room— watching the game intently! The girls, with no TV, but were very busy with hair and make-up done, Andrea slipped into her Lace Bridal Couture dress. As Kyle in his Tux from Folchi's Formal Wear reached for Andrea's hand before the 1st look, they both looked so elegant.
Once we got the first look behind us we headed out into the big field behind the pond, where there were some old fences and buildings to use in the photos of the bridal party. The sky was overcast, and yet it created a nice evenly lit giant "softbox" for our shoot, where bright sun would have created too many shadows and highlights that would limit our angles. Andrea carried her fresh flowers from Flowers from The Rafters as her dad walked her down the aisle to great Kyle standing by one of her brothers to wed them.
Many fun vendors such as Matt with Great Day Production and The Photo Bus entertained the quests! Vonderhaars provided food with cake by DessertWorks. As the night came to an end Andrea and Kyle were send off with a sparkler exit!