Steve & Stacey's Wedding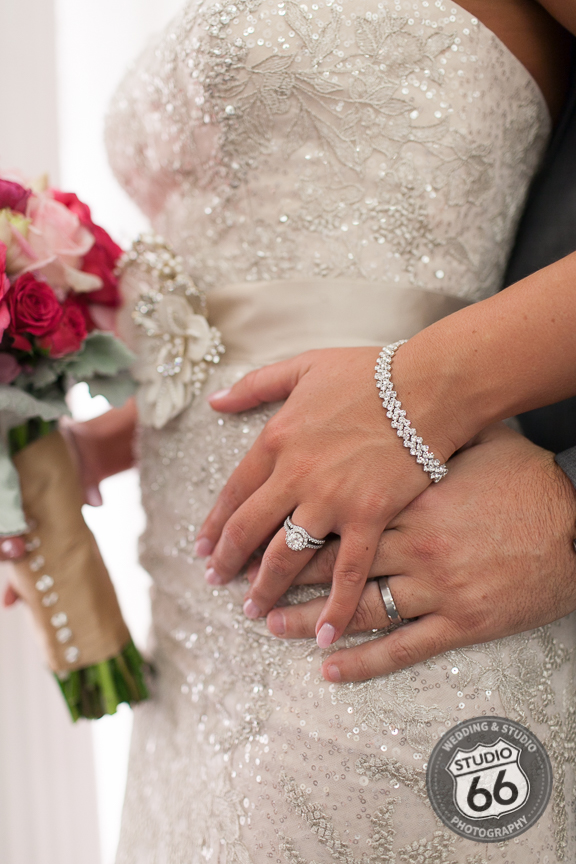 Four months of planning and preparation, all for one day! And, it's over in a flash; so that's why it's so important to choose your photographers wisely.
All the preparation is finished; we arrive early to our first sights of Stacey getting ready in a small hotel meeting room. 
She's not flustered, she's looking marvelous, and she is making sure everyone around her is having a great time. This is classic Stacey, energetic and smiling, even on one of the biggest days of her life!
Time for the first look at the Oasis Golf Club... As we walk out on the boardwalk across the water toward her husband-to-be, Steve, her beautiful dress glitters magnificently in the soft sun. She jokes on the way, "what if I fall in?" I thought to myself, that's not a joke, Stacey!
After the first look, we load the bus and head for downtown Loveland for some shots.
We are getting a ton of great images; the clouds start moving in covering the light just before we go to the Loveland Castle. It's ok though, we are just so happy to be going, since we hadn't been there with a bride before!
The ceremony and reception all take place at Oasis Golf Club in Loveland. The Party Bus took us to all the different locations and, Stacey went all out with Brideface, for makeup and Desert Works for her cake! Party Pleasers MC'd entertained the guests and Framester provided a photo booth.